We Have Remote IT Support, Bookkeeping & Excel Jobs For You
Start a profitable career in IT and other software support from the security of home
Help others meaningfully in Excel, Quickbooks, and IT in a well-paying career. Online, your own hours and your own terms*.
"Working for Geeker has changed my life in so many ways, It just does not have any downsides"
Flexible job schedule
You love what you do, but you don't want to be on standby 24 hours a day. And we understand that. Why should you be? That's why Geeker isn't open 24 hours. Because you deserve a balance that works for you and your schedule…. and your sleep.
Quick paycheck access
Payments, invoicing and notifications are all simple automated, and super easy. Unlike your past boss, you can count on your Geeker paycheck coming exactly when it's supposed to. You're paid directly to your bank account… watch your $ grow 🙂
Work life balance
Sometimes work life balance seems like a mythical unicorn that doesn't really exist. With Geeker it does. Work from home or at a cozy bookshop, and choose the jobs you want when you want them. No transit, admins or masks while helping others get back on their feet.
"I started working in IT support a few years ago. And while I enjoy helping solve others problems, I felt underappreciated and overworked. I joined Geeker a few months ago and honestly, I've never felt happier. It's crazy how much a positive work environment can change you, and the pay doesn't hurt either…"
There's a whole laundry-list of things to love around here
A job at Geeker means you will…
Be valued and respected
Enjoy better mental health
Get an uninterrupted night's sleep
Feel satisfaction completing meaningful jobs
Experience a smooth and streamlined system
Love what you do and make a great income
Average salary of our Geeker techs:
Become a Geeker specialist
Join our team as a Geeker support technician and start earning money TODAY*
*Limited to account approval
You need an expert on the case. Fast.
Geeker will send you help in minutes.
Ask
Tell us what the issue is and we'll pair you with an expert right away.
Connect
Your Geeker will set up a screen share and immediately start solving the issue.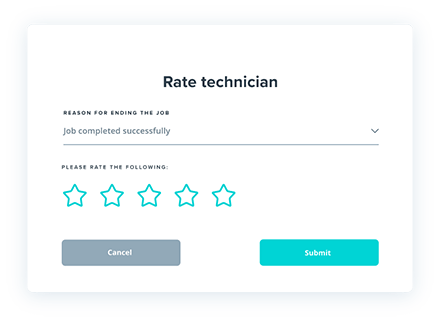 Resolve
Your allocated Geeker will give your issue the full attention it deserves until it has been completely resolved.