Agent online and ready to help
Get
on-demand

IT & software help, in under

10 minutes.
Enjoy easy, secure screen sharing and remote help from a friendly technician with the expertise you need. And with a 97.5% solve rate—you can expect a smooth resolution, blazing fast.
Solve your tech issues, fast.
Here's how our friendly experts help:
Ask
Tell us what the issue is and we'll pair you with an expert right away.
Connect
Your Geeker will set up a screen share and immediately start solving the issue.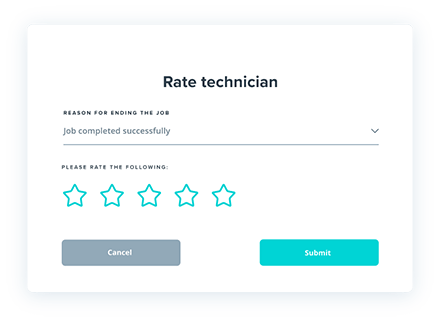 Resolve
Your allocated Geeker will give your issue the full attention it deserves until it has been completely resolved.
"Pay-as-you-go"
upfront

pricing.
No expensive hourly rates. No minimum time-limit.

3,550+ Satisfied Customers
Flexible 6 minute increments
Billed in 6 min. increments
Example: up tp 5:59 = $15
*tell us your specific issue and get immediate pricing on your job
Enjoy
friendly, affordable

help from experts who stick by your side.
The person that helped me today was awesome, patient, kind, capable, knowledgeable.
Jennifer Schultz
Office Manager

Avg Star Rating
Avg Response Time
10 minutes