Agent online & ready to help with Adobe Acrobat
Get Adobe Acrobat help in
under 10 minutes.
Performance problems, functionality frustrations, updates, installation issues & more.
Connect instantly and screen share with a vetted Adobe Acrobat expert. Get "pay-as-you-go" help and solve your issues, fast.
When your Acrobat gets annoying…
Geeker sends you help in minutes:
Ask
Tell us what the issue is and we'll pair you with an expert right away.
Connect
Your Geeker will set up a screen share and immediately start solving the issue.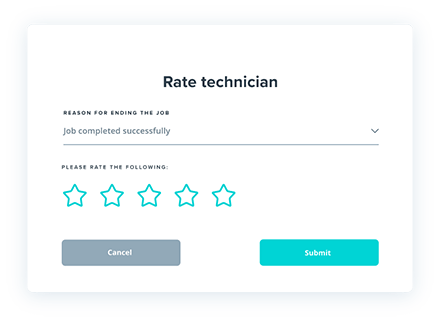 Resolve
Your allocated Geeker will give your issue the full attention it deserves until it has been completely resolved.
"Pay-as-you-go"
upfront

pricing.
No expensive hourly rates. No minimum time-limit.

3,550+ Satisfied Customers
Flexible 6 minute increments
Bill
Jason deserves 5 stars

He found my Circular error in a minute and offered a solution. I could not have asked for anything more. Thanks Jason!
Isabela
They solved my problem in 7 minutes

Was able to restore my emails and folders after i thought they were lost for good! Could not have asked for better assistance.
Claire
Extremely helpful!

Andrew was extremely helpful, and patient in trying to figure this out. Will use them again.
Evelyn
Would not manage without Geeker

This is the second time that I have been helped by the same Geeker and she has been wonderful each time.
Fast. Safe. Trusted. Reliable.
Connect with a vetted Acrobat expert in minutes.
Freezing docs? Random crashes? Lost files? "Out of memory" errors? We've seen it all!
Let our Adobe Acrobat pros remotely diagnose and lead you to a solution in minutes.
Functionality / Appearance
Poorly displaying docs? Functionality issues? Missing buttons? Font frustrations? Calculations? You're covered!
Our skilled Acrobat Geeks can quickly uncover and diagnose issues—or guide you to achieve your desired result!
Experiencing new problems after updates? Installations not installing? Downloads not properly working?
Connect with our Acrobat experts who can quickly show you the best solutions or workarounds to help you get things running smoothly again.
Not sure exactly what your problem is, where it's coming from, or how to describe it? No problem!
Let our Acrobat Geeks quickly troubleshoot and uncover issues via screen sharing and/or remote access that puts you back in control of your software!
What's the average time to solve a tech problem? What's the average price for your service?
The average time to solve a technical problem is around 35 minutes, depending on the complexity. The average job cost is about $65, depending on the complexity.
Why do I need your service if ChatGPT can solve all my software problems?
ChatGPT only works if you clearly understand the issue you are experiencing, and have a very basic/specific question with a clear answer.
ChatGPT cannot explain how the solution relates to you (e.g. how the formula fits into your sheet).
A experienced technician can go ahead and fix it for you in minutes, and explain exactly why it works.
Why is Geeker better than my own IT department? Why should I choose your service?
Geeker provides support in minutes, IT departments take hours or days to solve most issues.
Your IT Department does not help with software issues
Geeker supports your IT department by running a basic checklist before wasting their time with issues.
Can I get Geeker's support at any time? Or do you have any working hours?
You can post any time, but are mostly likely to get on demand help 9am to 9pm EST.
How many tech professionals do you have?
We have a P2P marketplace with over a 100 US vetted technicians.
Are all of your tech professionals from the USA?
Yes our P2P platform is only for the US, however we do have additional overseas support staff as backup to step in if things are too busy and a user does not want to wait.
I have a very complex problem — will you be able to solve it?
97.5% of the problems people have thrown at us were resolved by our experts. But don't just take our word for it – our ecstatic customers keep coming back to us for help with all sorts of tech issues.