Connect to support from US- based Geeks
Need help using Geeker? 📞 +17157686325
Get help from
US-based Geeks,

within 5 minutes.
Connect with friendly, on-demand software
& IT experts with a 98% solve rate.
5 minutes free for new customers
4.8/5 by 4,000+ Happy customers
0
Geeks online & ready to help today
Get "by-the-minute" help from software & IT experts
Expert help $1.99—$2.49 per minute. No minimums.
Try us out and get 5 minutes free
Solve your tech issues, fast.
Here's how our friendly experts help:
Ask
Tell us what the issue is and we'll pair you with an expert right away.
Connect
Your Geeker will set up a screen share and immediately start solving the issue.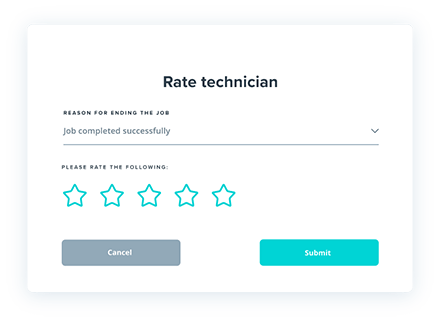 Resolve
Your allocated Geeker will give your issue the full attention it deserves until it has been completely resolved.
4,000+ people give Geeker a 4.8 out of
Proudly averaged from actual customer feedback. No exclusions or funky numbers included. 😉
Malcolm was very helpful, professional, and resolved my issue within a matter of minutes (after I had spent hours trying to do so myself). Would highly recommend him.
Karl was amazingly efficient and resolved my issue in a matter of minutes. Highly recommend!
Karl was great. He was quick to understand what I needed and took care of it imstantly. He communicated very well with me and a huge help. Thank you!
Super helpful and taught me how to do it on my own later!
Johan was amazing! He was very helpful and seems to care a lot about my struggles with excel but also making sure I learn while we go and I am doing things efficiently
Amjed is a wonderful person and very knowledgeable. He even helped my memory with challenge questions I like that!!!
Try us out and get 5 minutes free
Enjoy
friendly, affordable

help from experts who stick by your side.
The person that helped me today was awesome, patient, kind, capable, knowledgeable.
Jennifer Schultz
Office Manager

Avg Star Rating
Avg Response Time
5 minutes
What's the average time to solve a tech problem? What's the average price for your service?
The average time to solve a technical problem is around 35 minutes, depending on the complexity. The average job cost is about $65, depending on the complexity.
Why do I need your service if ChatGPT can solve all my software problems?
ChatGPT only works if you clearly understand the issue you are experiencing, and have a very basic/specific question with a clear answer.
ChatGPT cannot explain how the solution relates to you (e.g. how the formula fits into your sheet).
A experienced technician can go ahead and fix it for you in minutes, and explain exactly why it works.
Why is Geeker better than my own IT department? Why should I choose your service?
Geeker provides support in minutes, IT departments take hours or days to solve most issues.
Your IT Department does not help with software issues
Geeker supports your IT department by running a basic checklist before wasting their time with issues.
Can I get Geeker's support at any time? Or do you have any working hours?
You can post any time, but are mostly likely to get on demand help 9am to 9pm EST.
How many tech professionals do you have?
We have a P2P marketplace with over a 100 US vetted technicians.
Are all of your tech professionals from the USA?
Yes our P2P platform is only for the US, however we do have additional overseas support staff as backup to step in if things are too busy and a user does not want to wait.
I have a very complex problem — will you be able to solve it?
97.5% of the problems people have thrown at us were resolved by our experts. But don't just take our word for it – our ecstatic customers keep coming back to us for help with all sorts of tech issues.